Even though they're "out of sight and out of mind", your gutters play a huge role in the structural integrity of your house.
What do your gutters do for YOU!
Your gutters job is to guide rainwater off your roof and straight down the drain. Despite their importance, it can be all too easy to forget about them until something goes wrong. If your gutters become clogged or broken you could end up with structural damage.
Why have your gutters emptied?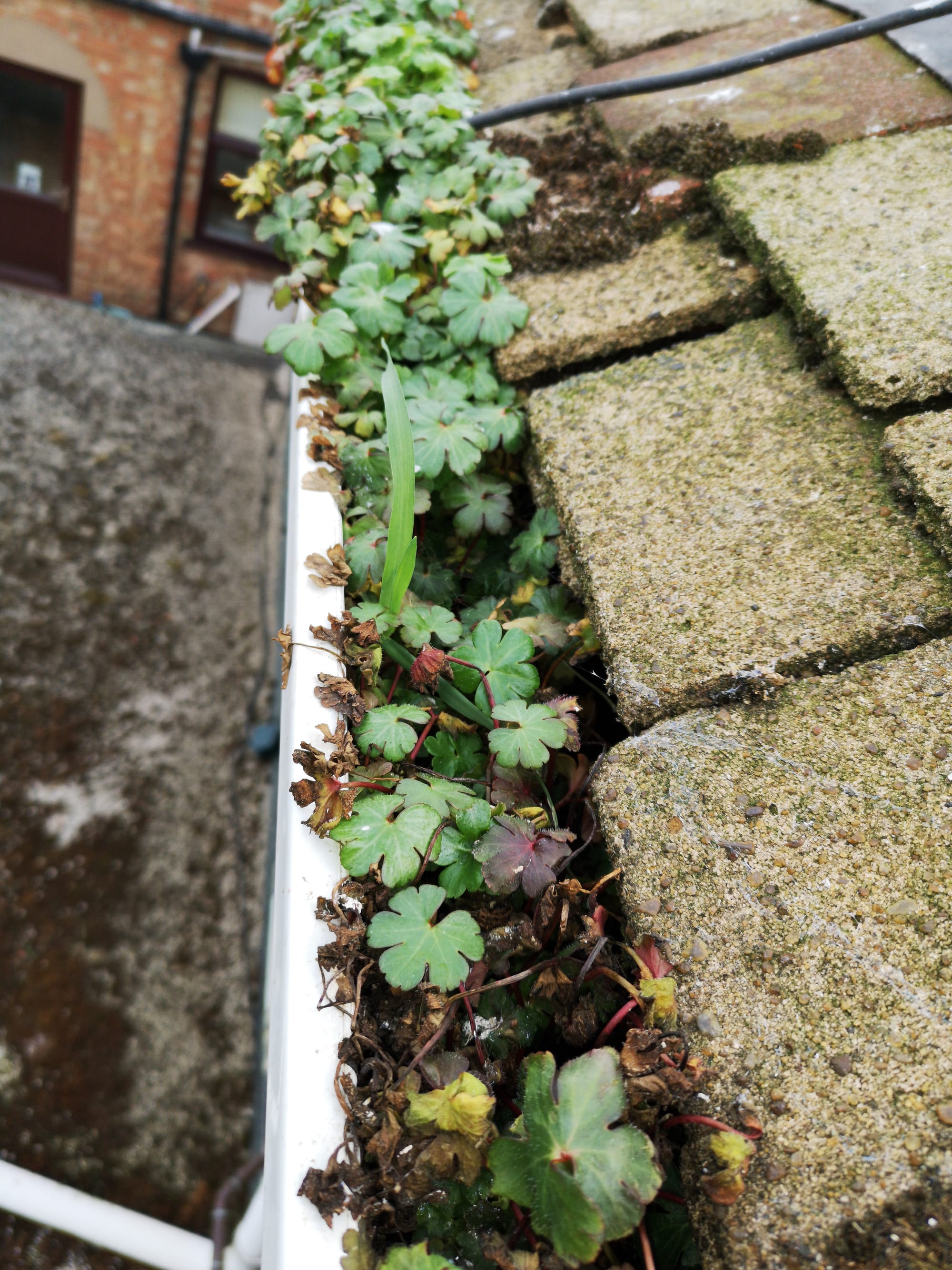 Empty gutters are far less susceptible to damage than blocked gutters. In fact, the two most common gutter related issues are blockages in the gutter itself, and blockages in the down-pipes. These blockages are often caused by debris like fallen leaves and moss.
Leaking gutter joints are another common problem: in fact, leaking gutters are the most common cause of isolated damp in homes across the UK. Leaks can occur when bits of debris get caught in the joints. If you're experiencing damp in your property, it's a good idea to have your gutters checked before you do anything else to see if that's what's causing the problem.
Why choose Ace Window Cleaning for your gutter clearing?
With our gutter clearing service you can be sure that no part of your gutter is left uncleared/unchecked.
With our gutter vacuum we can empty gutters up to 35FT away meaning we can even empty them above conservatories/extensions or areas of your home that the use of a ladder is not possible.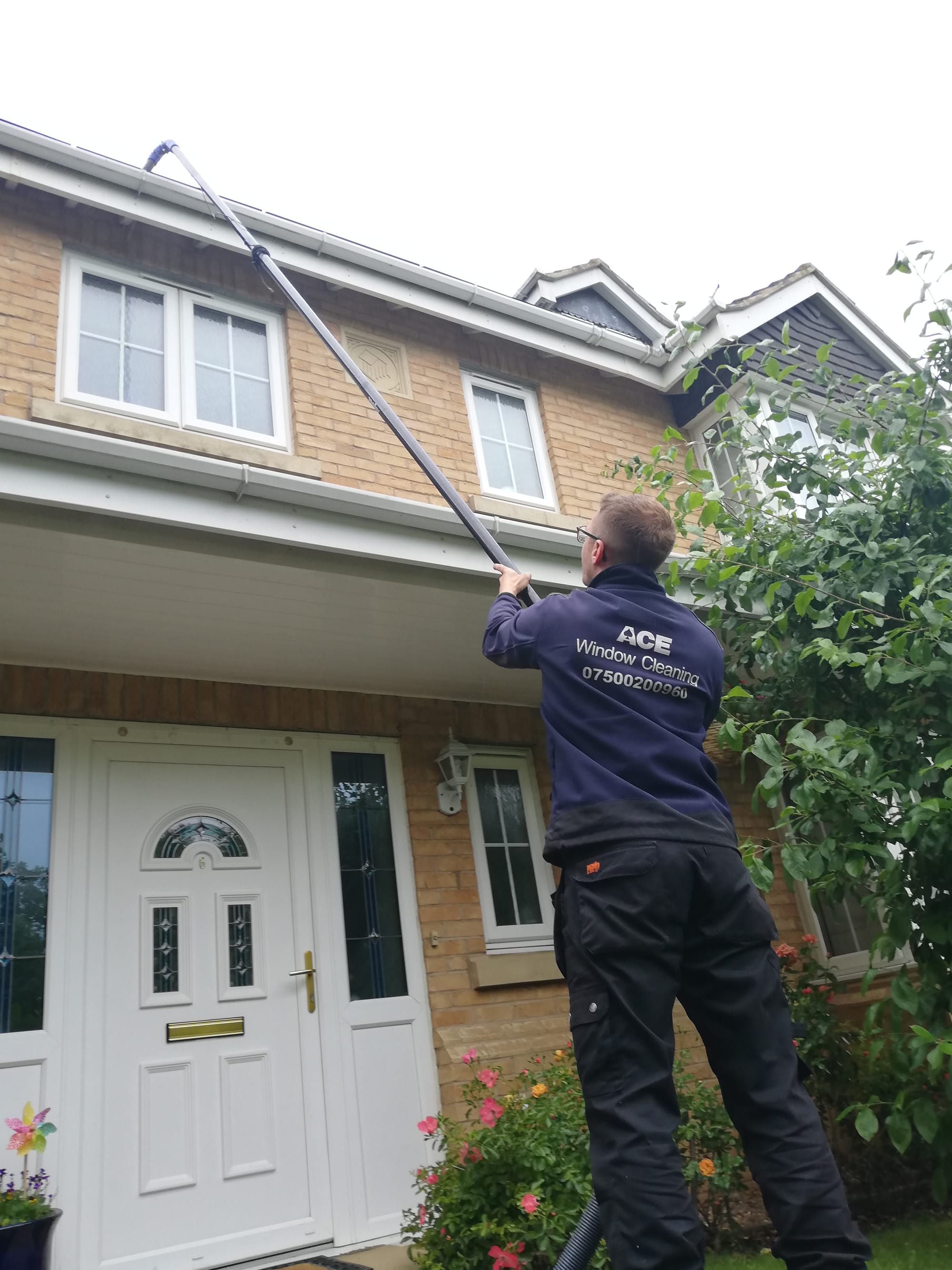 As part of our gutter clearing service we ensure we check/unblock all down pipes to ensure water runs as it should by going up and physically examining and where necessary, even disassembling/reassembling the down pipe to ensure full functionality.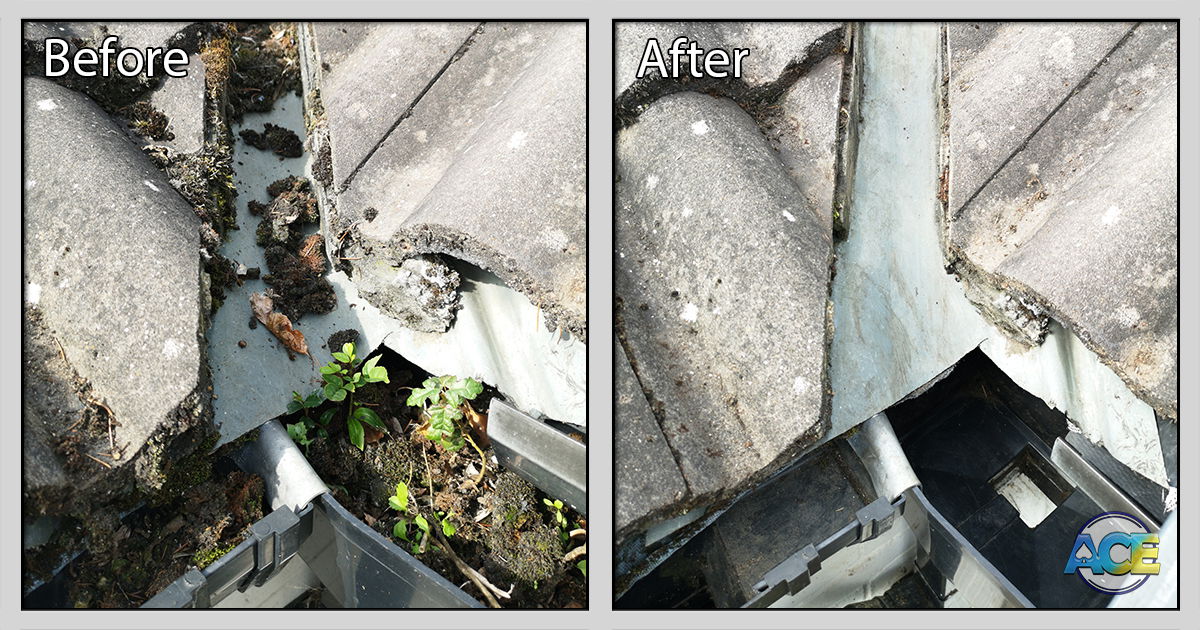 We also offer a discount on cleaning the external of your gutters/fascias & soffits when booked in with our gutter clearing service.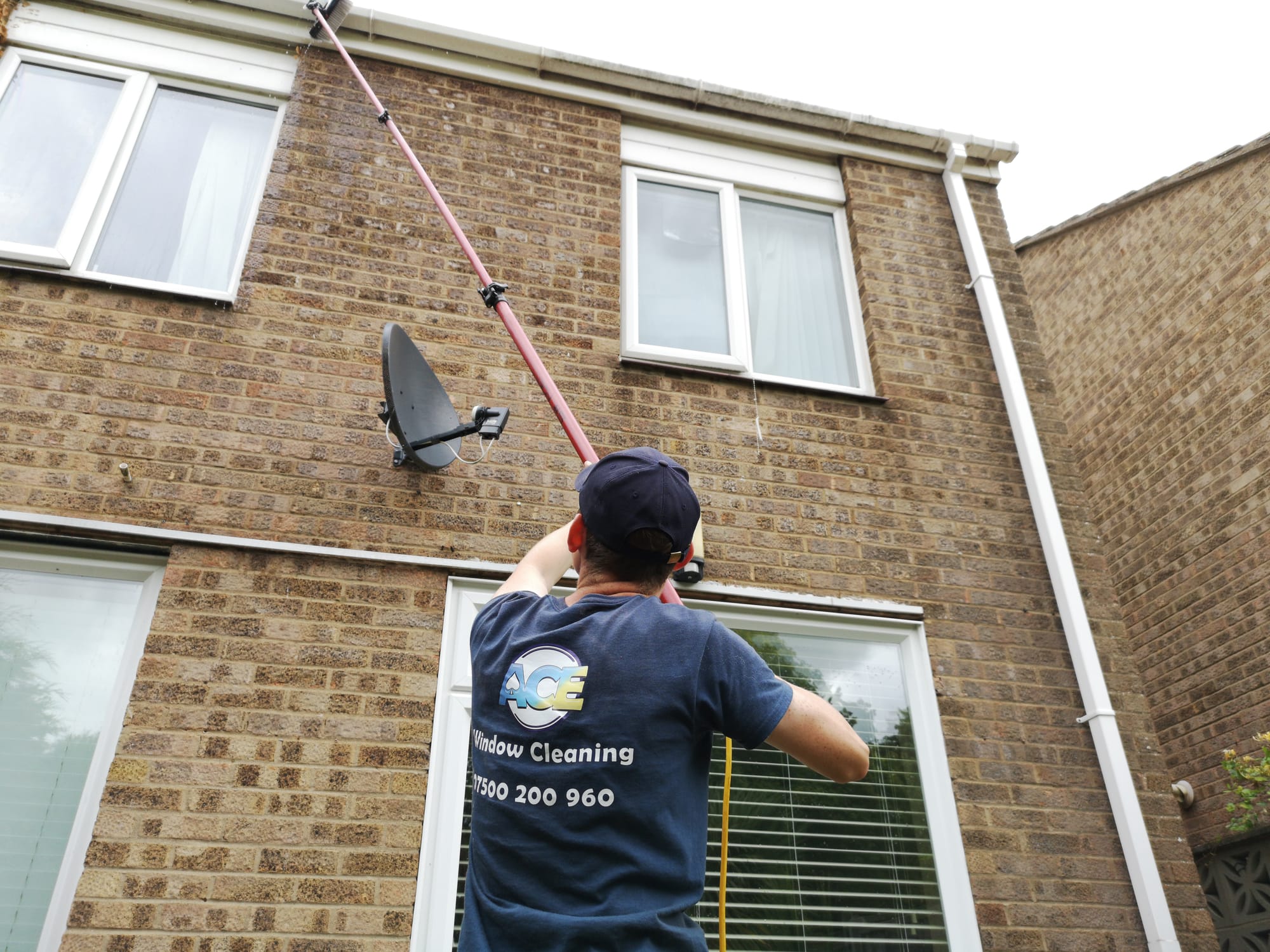 Feel free to take a look at the "Gutter/Fascias/Soffits" section of our gallery for some before and afters: https://www.ace-windowcleaning.com/gallery
Would you like to book in for a quotation to have your gutters emptied? Feel free to drop us a message at:
https://ace-windowcleaning.com/contact-us-1 or via the messenger icon in the bottom right of your screen.