What is Fascia and Soffit Cleaning?
What is fascia and soffit cleaning you may ask?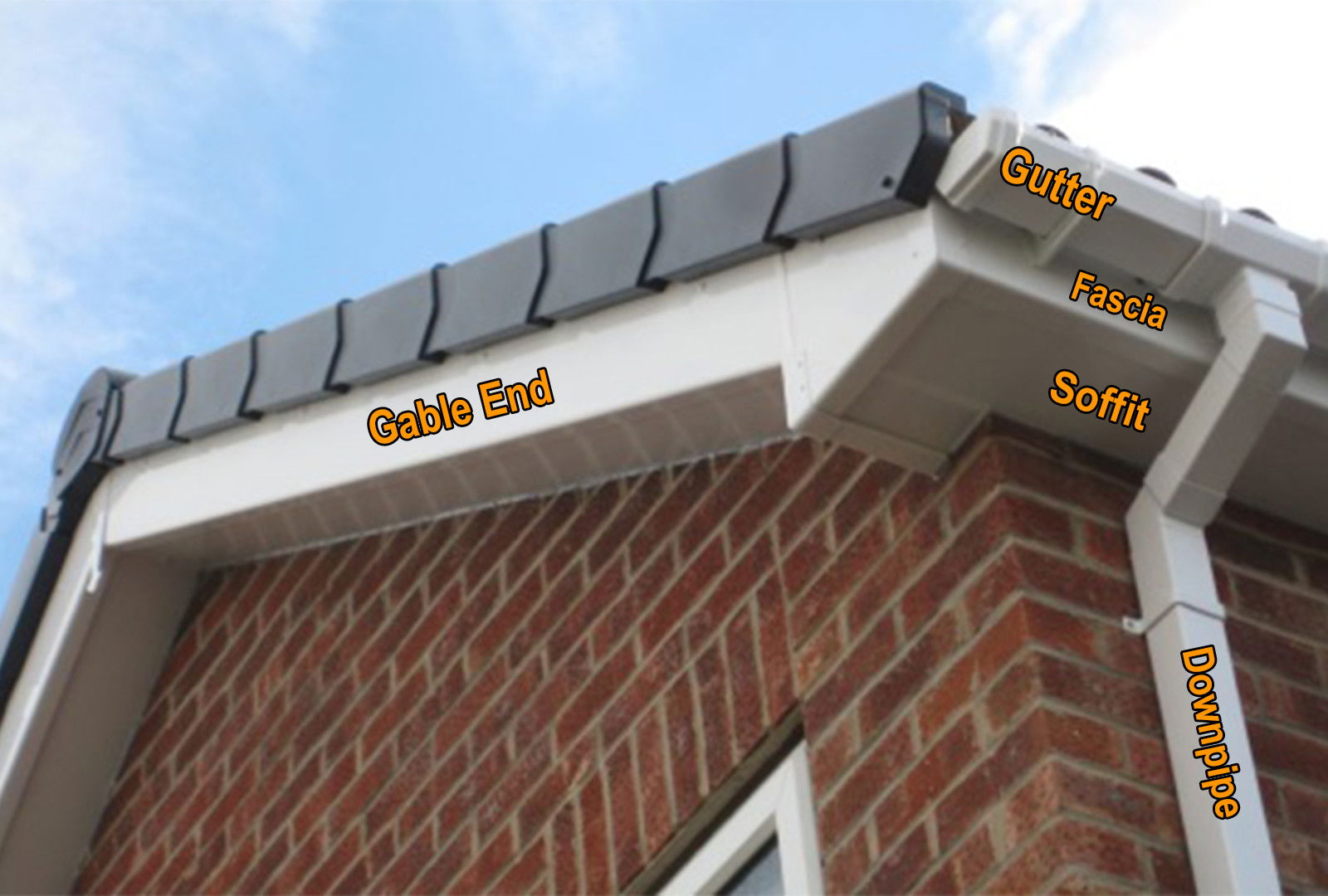 Just as the image shows, our fascia and soffit cleaning is the process of cleaning the externals of fascias and soffits.
At Ace Window Cleaning, fascia and soffit cleaning also includes the exterior of your gutters, down pipes and any gables ends you may have.
FAQS
How much does your fascia and soffit cleaning cost?
Our Fascia and soffit cleaning costs vary by length and condition, contact us on our website form to receive a quote tailor made to you.
Do you provide fascia & soffit cleaning if they are very dirty?
99% of the time we'll be able to get them to look like new again, even when they are very dirty. There are however some exceptions. For example, when the UPVC is stained it could potentially be impossible to remove. We'll let you know before we start if there's likely to be an issue.
What if my gutter isn't white?
We can still clean black, grey and brown gutters and will always clean to the highest standard.